"Enriching Commodore Sloat school through data driven decision making" 
To find out more, please click here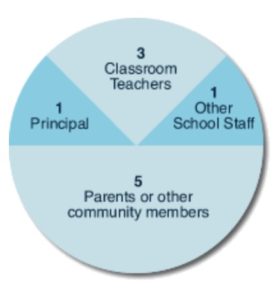 The School Site Council is composed of parents, faculty, paraprofessionals, and the principal. The council meets once each month after school to discuss issues and concerns affecting our school. In consultation with the principal, the SSC develops the school's Balanced Score Card, monitors student achievement, helps develop the school's Academic Plan, and approves and monitors the school site budget. Much of the academic and social programming involving you and your children is a direct result of this plan.
The School Site Council meets on the third Thursday of the month from 3-4 p.m. in the teacher's lounge or library.
More information from the district on the responsibilities of the SSC can be found here.
The English Learners Advisory Committee (ELAC) advises the principal, SSC and school staff on programs and services for English Learners. Tasks include the annual language census and advising on the development of the Single School Plan for Student Achievement. ELAC members are parents of English Learners representing the majority home languages spoken by Sloat students (i.e., Chinese and Spanish).
2017-18 SCHOOL SITE COUNCIL
Fowzigiah Abdolcader, Principal
Jennifer Boyd (Staff representative)
Rene Casis, Chair (Parent representative)
Amber Mansir (Staff representative)
Olivia Nevado (Community representative)
Melba Policicchio (Parent representative)
Christine Polzniak (Parent representative)
Martin Robertson (Staff representative)
Mary Wilson (Parent representative)
Janetha Walsh (Staff representative)
Damina Bellott (Alternate Community representative)
Janice Reilly (Alternate Staff representative)
To contact the site council, email [email protected]