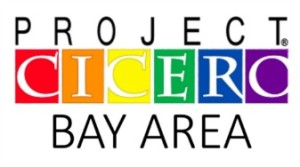 Dear Families,
We are pleased to bring you the exciting news that Commodore Sloat's community will be helping under-resourced public schools in the Bay Area by partnering with Project Cicero Bay Area, an annual children's book drive designed to create and supplement classroom libraries in schools that desperately need books. Many other San Francisco schools are participating, and together, we hope to collect and distribute thousands of books to over 300 teachers, reaching 10,000 students in need this year.
The book drive is scheduled to run from Monday, March 16 through Thursday, March 19. We ask families to drop off their child(ren)'s outgrown, gently-used pleasure reading books in the designated boxes during these four days. Members of the book drive's organizing committee will pick up the books on Friday, March 20, and bring them to a distribution site. Invited public school teachers from these under-resourced schools (Title 1 Funded) will come to a book fair on Saturday, March 21 and select books for their classrooms. The entire book drive will be done within one week.
Books in need are: Beginning Readers, Picture Books, Board Books, Early and Middle Grade Chapter Books, Young Adult Fiction, Graphic Novels, Classic Literature, Geography/History, Multicultural Literature, Biographies, Poetry, Plays/Drama, Up-to-date Reference.
Please no Adult Books or textbooks.
Families are also invited to come help sort and distribute the books to invited teachers on Friday, March 20, after-school and early evening and during the day of the Book Fair, Saturday, March 21. This is a great, hands-on community service opportunity, and students may receive Community Service recognition for their participation. For more information and to sign up, please go to the book drive's website www.projectcicerobayarea.org.